As a part of the Guyana's 50th Independence Activities the Guyana Sport Shooting Foundation and the National Sports Commission once again successfully collaborated on Saturday 19th March, 2016 to this time feature Indoor Archery in the NSC's 50 Shades of Games  Sports Programme.
In his Opening Remarks, everyone present was welcomed by Chairman of the Archery Committee, Mr. Nicholas Hing, who advised of the strict safety rules which are a standard of the World Archery and its affiliated organisations. The GSSF is an affiliate of WA and aims to uphold its standards and rules at all times.
The Competition was officially declared open by the first arrow being shot by Director of Sport, Mr. Christopher Jones who after a brief demonstration of correct target archery form and technique, released the opening Arrow in style thereby starting the intense evening of Archery fun.
The competitors utilised the Foundation's PVC Olympic styled Recurve bows. The Indoor Target Archery Competition was held under the strict Rules of World Archery and monitored by Chief Judge Mr. Peter Hugh who was assisted by Head Scorer Mr. Ricardo DeAbreu. Targets used were the World Archery approved 40cm targets and shot from 9m which is half the distance of the Olympic Indoor Target Archery competitions. The Competition attracted spectators who saw 8 archers in both the Men's and Ladies categories, Recurve Division, vying for the top 3 spots.
At the end of two Rounds comprising 4 ends of each, the Winners were declared as follows:
Men's Category
1st Place – Mr. Nicholas Hing (140 points)
2nd Place – Mr. Michael Abrams (115 points)
3rd Place – Mr. Ryan McKinnon (104 points)
Women's Category
1st Place – Ms. Sarah Piggott (81 points)
2nd Place – Ms. Narda Mohamed (20 points)
3rd Place – Ms. Vidushi Persaud (16 points)
Director of Sport, Mr. Jones, presented the beautiful Trophies to the Winners and delivered some brief remarks expressing his continued commitment to continuing working with the Foundation.
In her Closing Remarks, President of the Foundation, Ms. Vidushi Persaud, thanked the members for participating and the Director of Sport for his support. She went on to reiterate the need for continuous practice and training so that this Olympic sport can continue to be developed.
The Guyana Sport Shooting Foundation/Archery Guyana is pleased to successfully host its first Indoor Target Archery Competition in honour of Guyana's 50th Independence Anniversary. The Foundation currently hosts two Practice Sessions per week for Indoor Archery. Plans will commence shortly for an Outdoor Archery Competition.
Photo 1 of 3: Prize Winners pose with Director of Sport in centre.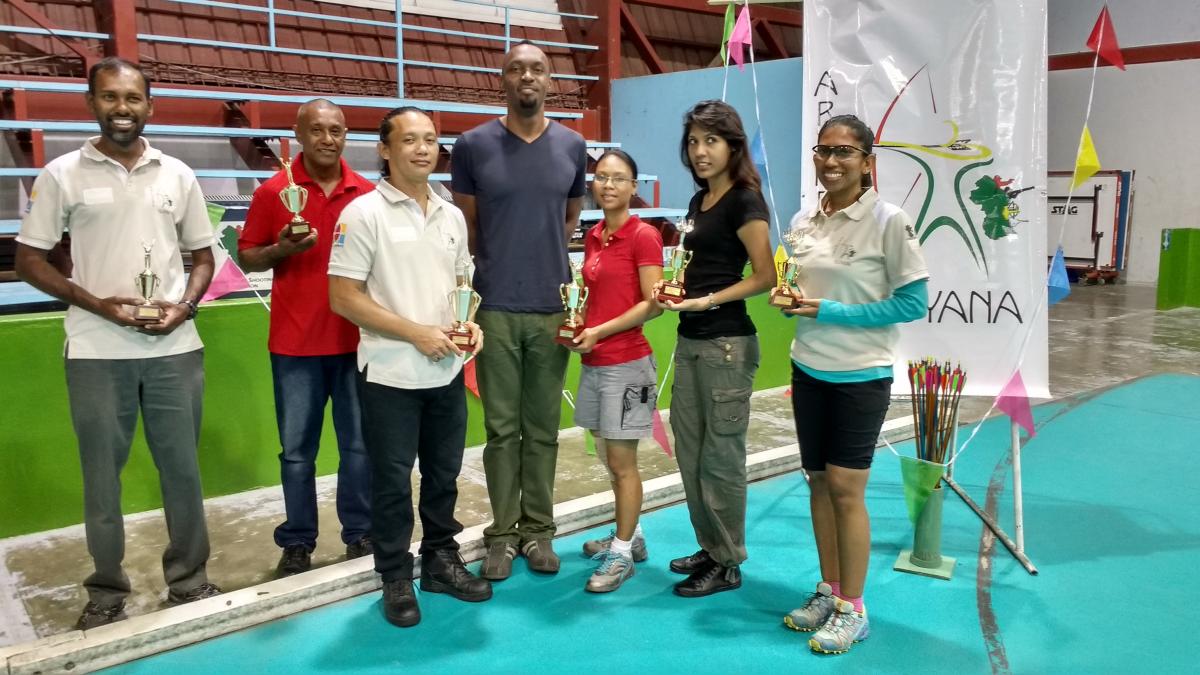 Photo 2 of 3: Director of Sport, Mr. Christopher Jones, taking the first shot to declare the Indoor Target Archery Competition open.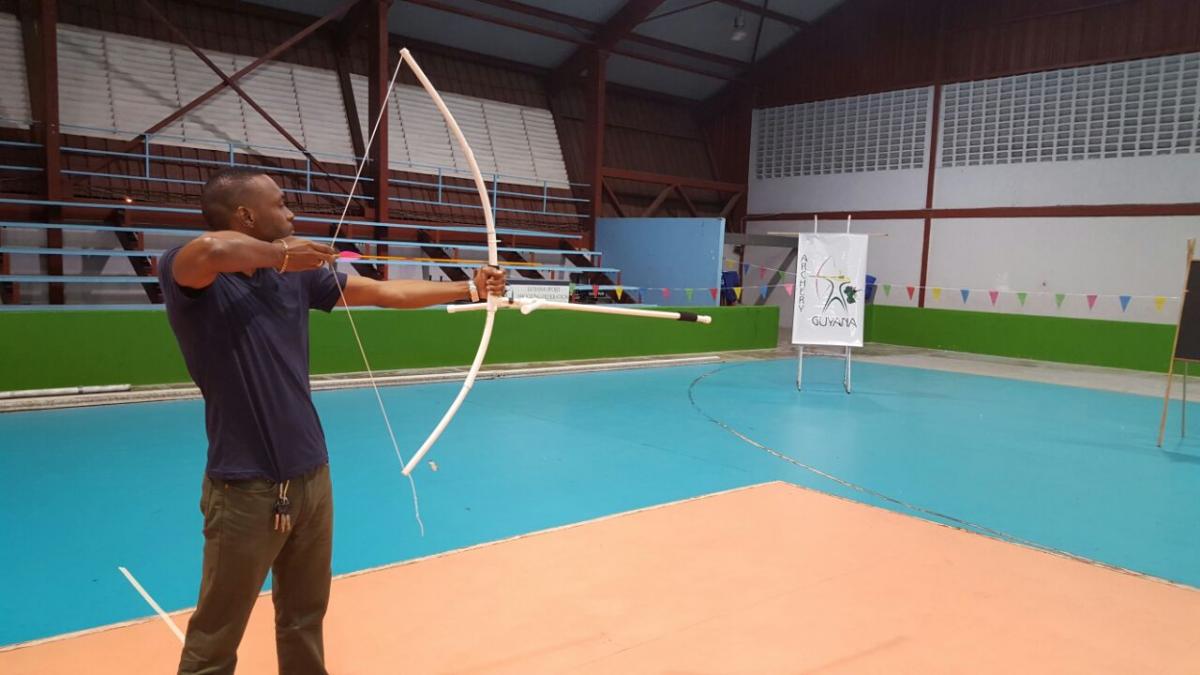 Photo 3 of 3: Archery Guyana members pose with Director of Sport in centre.